On February 2-3, 2012, we presented our new technology "Phroni" Startup Asia, a major Asian startup event held in Singapore.
Startup Asia is organized by Tech in Asia, a media company which deals with news about Asian technology startups.
On this occasion, entrepreneurs and investors from many Asian countries gathered at the event, and 19 startups, selected from over 200 contenders from Japan, Korea, Taiwan, Malaysia, Singapore, and the Philippines, got the opportunity to pitch to the audience.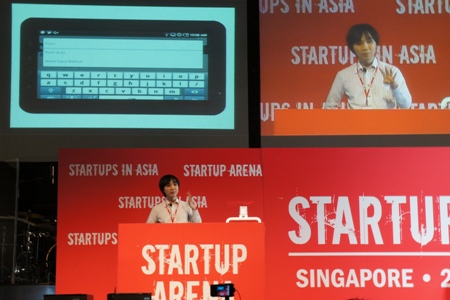 Presentations Slides
Related Article